Thermal Imaging Partners
Thermal Imaging is a useful tool to help determine electrical problems before they become disruptive to company production. Power loss can stop production and cause data and communications loss that could cost you weeks or months of setbacks.
Property risk management has clearly proven that regular Thermal Imaging scans of electrical panels and motor controllers will help reduce failure rates and provide important trending data for your electrical assets.
Changing electrical components before failure, at regularly scheduled maintenance periods, can keep all phases of your company production, storage and office facilities up and running at peak efficiency.
Thermal Imaging Partners has trained Level III thermographers across North American to handle thermal imaging at numerous facilities in the US and around the world.
Infrared Electrical scan reports for facilities in locations such as Texas, California, Florida, the East Coast and around the world, are generated in a single report format and delivered in a timely manner. You can work with a single company for all your thermal imaging needs.
Infrared roof scans can also be used to locate moisture under low-sloped roof membranes to stop roof leaks and minimize energy loss. Thermography can locate many water intrusion problems and eliminate the guessing game about the source and extent of much moisture damage.
Thermal imaging scans can be used to locate and verify construction block wall issues such as bond beams, grout core placement and insulation placement for new construction or renovations, as designed by your project engineer. No other technology has this capability at such an affordable cost. 
Applications
Electrical
Infrared Electrical Switchgear inspections keep electrical components online and productive to keep your company profitable. Electricity is a powerful tool to increase production in today's world. Circuit breakers are designed to handle safe electrical flow, but problems with motors, compressors and other electrical components can generate heat and cause failures in breakers, fuses and other switchgear components.
We have some of the best and most experience thermographers in the world on staff and available to handle your property insurance Infrared Switchgear scans.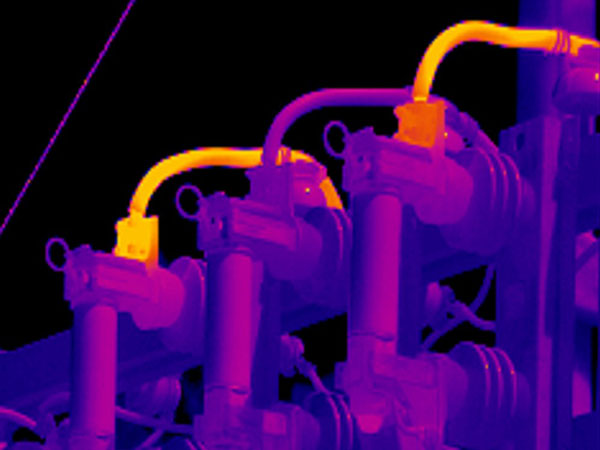 About Us
Thermal Imaging Partners is a 3rd party independent infrared imaging company that covers the entire United States, Canada and Mexico. We specialize in performing Infrared Electrical switch gears inspections that are often required by property insurance companies.
Thermal Imaging Partners is large enough to handle all your Infrared scan needs. Our Level II and Level III thermographers are some of the best in the world with years of experience.
Let us handle you property insurance Infrared Electrical scans. Call us today toll-free at 1 (844) 847-7226 to get your thermal imaging scans performed quickly and efficiently.